Main content starts here, tab to start navigating
Dine-in or takeout from 12pm to 8pm on 12/25/21 Christmas Day.
3 courses for $39/person. Must book on OpenTable or call 602-612-7871.
Starter
Roasted Radicchio and Sweet Potato Salad

Mixed Greens, Toasted Cashews, Pomegranate, Cashew Dressing, Radish Sprouts
Entree
Seared Duck Breast

Chestnut Hash, Roasted Delicata, Squash, and Pomegranate Demi Glacé
Dessert
Sticky Toffee Pudding

Rum and Date ice Cream
6:30pm seating and 9:30pm seating. Reservations required. Book on OpenTable. Includes party favors, sparkling wine toast, and live music!
Starters (Choice of one)
(1930) Roasted Beef and Mushroom Consomme | Crispy Barley | Shaved Prime Rib | Micro Celery Salad

(1948) Toasted Corn Pullman Bread | Herbed Crow's Dairy Chevre Mousse | Charred Tomato Caponata | Urfa Biber

(1955) Swedish Kottbullar | Thyme Cream Sauce | Arugula Salad | Lingonberry Crumble
Entrees (Choice of one)
(1960) Chinese Style Cornish Game Hen | Wilted Garlic Swiss Chard | Parsnip Puree | Hoisin Demi Glace

(1972) Lobster Newburg | Paprika Cream Sauce Basmati and Wild Rice | Grilled Zhatar Baby Carrots

(1983) Mushroom Dusted Beef Petite Tenderloin | Feta and Olive Orzo Pasta Charred Broccolini | Sherry Reduction

(2002) Cashew Ricotta Canneloni | Roasted Garlic Pomodoro | Baked Ratatouille
Dessert (Choice of one)
Rum and Vanilla Canele | Vanilla Bean Gelato Cranberry Red Wine Gastrique

Pear Crostata | Brown Butter Ice Cream | Pink Peppercorn Caramel

Persimmon Torte | Cranberry Sugar Crystal | Cream Cheese Frosting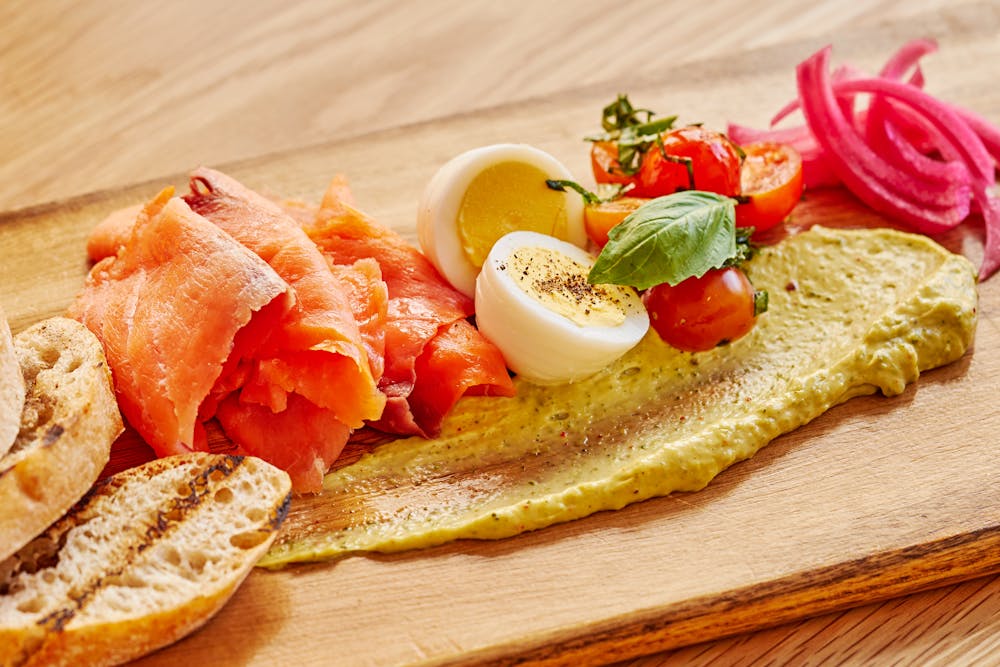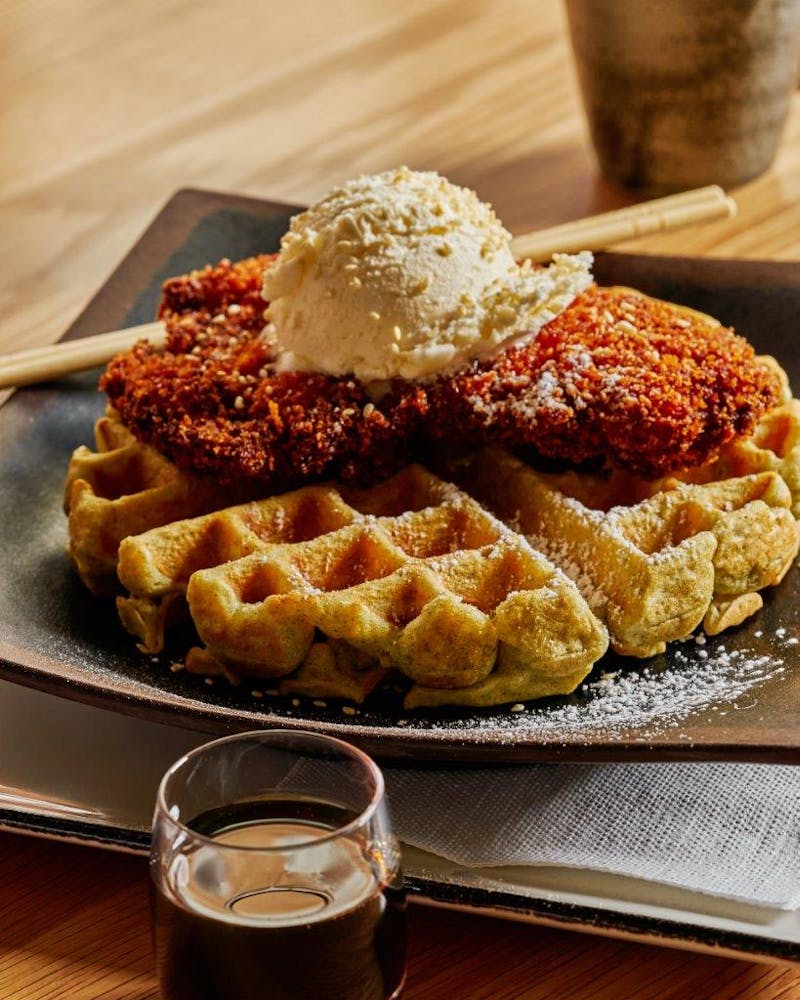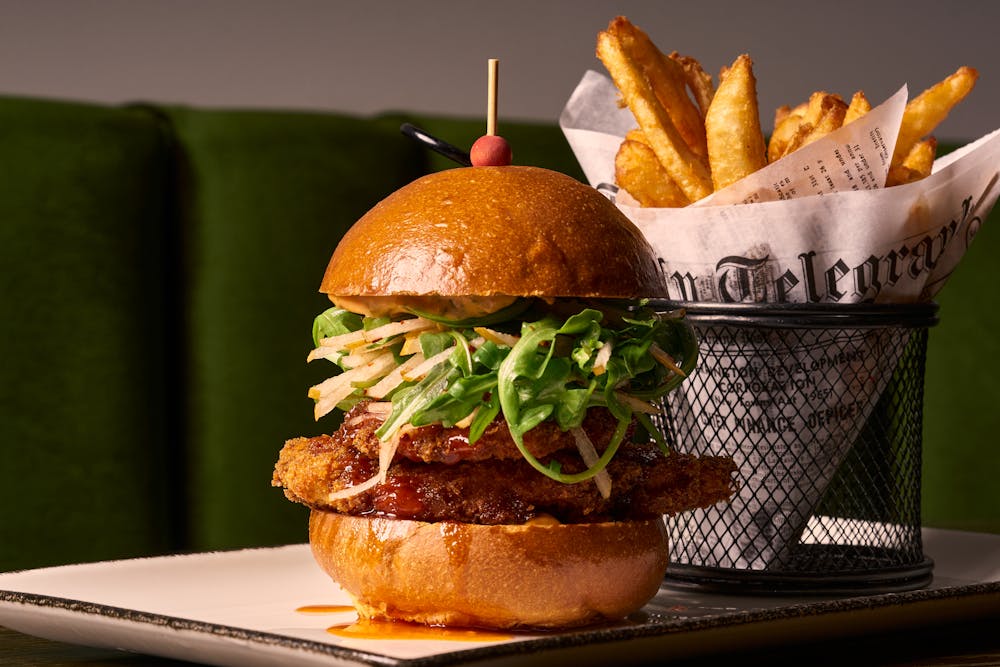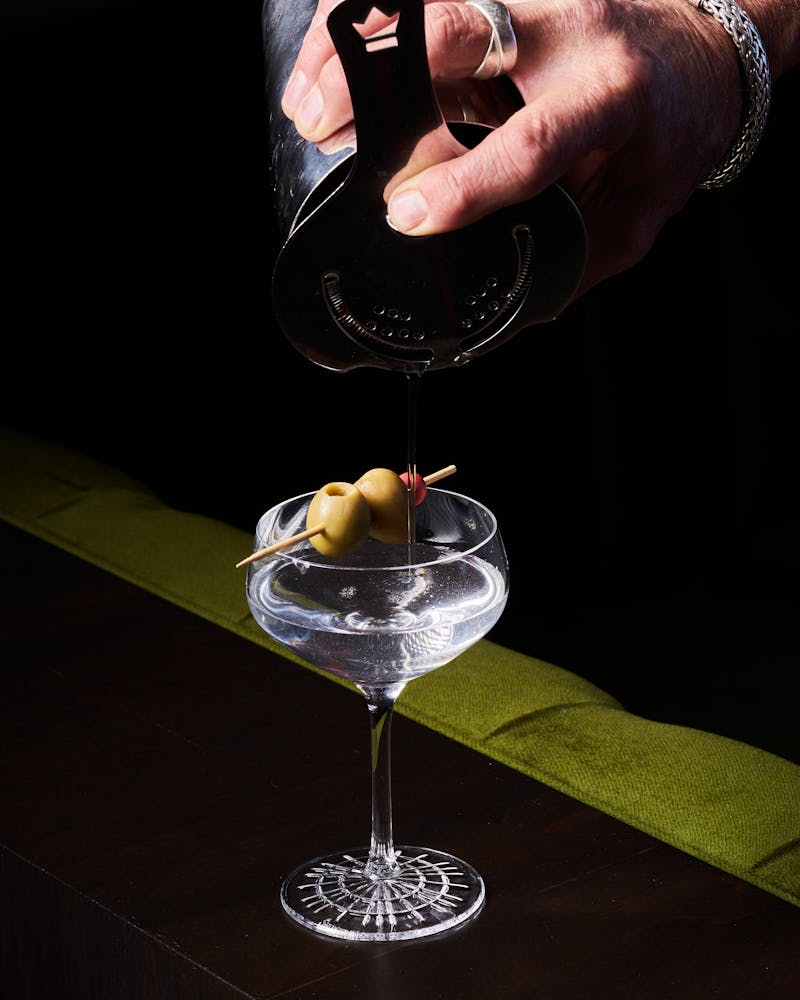 Delivery
$3 flat delivery fee. Delivery to Union Residents only
Sweet Thai Shishito Peppers

Sesame Ginger Crumble, Agave Turmeric Coconut Yogurt

$9

Crispy "Naked" Chicken Wings

Sriracha Honey Sauce, Char Siu BBQ Sauce, House Pickled Vegetables

$13

Classic Margherita Flat Bread

Oven Roasted Tomato, Buffalo Mozzarella, Fresh Basil

$12

Three Cheese and Aged Pepperoni Flat Bread

Jack, Mozzarella, Boschetto al Tartuffo, Calabrian Pepperoni, Arugula

$12

Banh Mi Bowl

Ancient Grains, Seared Tofu, Avocado, Arugula, Almond Sriracha Dressing, Mint, Cilantro, Radish

$13

Enhance your bowl with katsu chicken $6

salmon* $8

Sweet Pear Salad

Crispy Romaine, Arugula, Asian Pear, Radish, Spiced Pumpkin Seeds, Cotija Cheese

$13

Enhance your salad with seared tofu $4

katsu chicken $6

salmon* $8

The "Panini"

Noble Bread, Slow roasted ham, Calabrian Pepperoni, Swiss, House made Pickles, Cuban Mustard, Fries

$14

Katsu Chicken Sandwich

Noble Bun. Sriracha Honey Glaze, Asian Pear Slaw, Spiked Aioli, Fries

$14

Ego Burger *

Noble Bun, Canopy Angus Blend, Butter Lettuce, Roasted Tomatoes, Red Onion, Spiked Aioli, Bacon Jam, Fries

$16

Skirt Steak Chimichurri *

Papas Bravas, Radish, Arugula

$30

Asian Style Baby Back Ribs

Slow Roasted Pork Ribs, BBQ Sauce, Togarashi Spiced Bok Choy, Sesame Seeds

$26

Ponzu Glazed Seared Salmon *

Jalapeno Ponzu, Furikake Fried Rice, Blistered Tomatoes, Egg Sunny Side Up

$29

*consuming Raw or Undercooked Meats, Poultry, Seafood, Shellfish or Eggs

may increase your risk of foodborne illness
Sides
Togarashi Blistered Bok Choy

$8

Furikake Fried Rice

$8

Seasoned House Fries

$8

Bravas Potatoes

$8

Petite Asian Pear Salad

$8

Tamari Seared Tofu

$8
Sweet Endings
Chocolate Tres Leches Cake

Cajeta Gelato, Mexican Chocolate

$9

In "The Pot" Cobbler

Roasted Apple and Pear, Sugar Cookie Crumble, Goat Cheese and Roasted Cherry Ice Cream

$9